"Calgary Home Builders is an exciting new idea that fits a niche of people looking to build their home into the dream of their design. If you are looking for a Fengshui Design, a Parthenon or Colosseum we are super flexible. Lets make something exciting"

Builder
We can build your design from plans that you have

Planner
Organize the trades for each step of your build

General contractor
Hired if you need help with your build

Consulting
Our team will meet with you to discuss options & resolutions to issues that arrise

Designer
We have engineers & designers to draw from for this process

Affiliate
We have joined with many to make this a smooth process
Eco Friendly Construction
Our mission statement is we create long lasting communities that our customers can be proud to call home by building and selling innovative and quality homes through a partnership with professional local sub-trades and land developers
The Newest Technology Repairs
Our Vision is for people to be able to live in a house that looks like the Parthenon or a miniature version of the Arc Des triumph, the Louvre, Homer Simpsons head what is your dream castle look like?
High Quality Construction Management
Our marketing strategy is to educate, focusing on customers who are sincerely interested in this type of housing and are seeking it out. Marketing tools will be Facebook, Instagram, YouTube, word–of– mouth referrals and a website that will both promote Calgary Home Builders and provide a portal to sustainable building practices as well as affiliate marketing. Our identity will be one of integrity, honesty, standing by our product, and living by the principles on which the business is founded, "Put down the computer and live it!".
Founded in 2019 by Georgo Geronazzo who has a background in renovations.
A typical build will be a 1000 to 1900 square–foot simple, yet, elegant home made from building materials (i.e. ICF, stone, gyprock, fibrous cement, and/or earth). At a price of $350 000 to $500 000. Implementation of the forms makes this home costs less to operate than the typical single–family house, affording the owner more income for hobbies, sports, and vacations. 
Company's Competitive Strengths & Weaknesses
The competitive edge we bring to the marketplace is a world of fantasy and dreams our only weakness is in policies and building restrictions
Marketing & Sales
Calgary Home Builders is targeting customers who make up an under–served niche market for environmentally sound homes with an exterior of fantasy. Our target customers will be defined as geeks, yuppies, semi retired individuals, those interested in fantasy, online gamers and who have a significant concern in eco friendly housing.
Growth Strategy
Calgary Home Builders is a growing, developing business. Georgo Geronazzo's goal for Calgary Home Builders Construction is to make this a lifestyle business for himself and those who want to do the research for their homes to be built.
We've Been Renovating For Over 16 years
Where We Are
8031 24 Street South East.
Calgary, Alberta T2C0Z4
Subcontractors
Get qualified today and work with us globally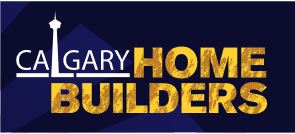 You will find the latest information about us on this page. Our company is constantly evolving and growing. We provide wide range of services. Our mission is to provide best solution that helps everyone. If you want to contact us, please fill the contact form on our website.
We work 7 days a week, every day excluding major holidays. Contact us if you have an emergency, with our Hotline and Contact form.
Monday - Friday:         10:00 - 16:00
Saturday:                      12:00 - 15:00
Sunday and holidays: 09:00 - 12:00